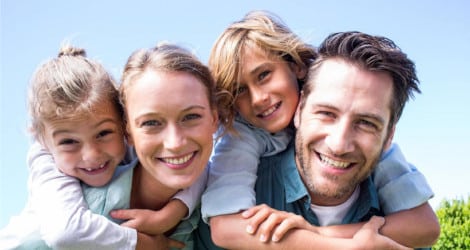 We offer dental care that's suitable for the whole family! Not only will you leave our office with a clean, healthy, and fresh smile, but also with the sense that our dentists care for you and the people you love.
Your experience is important to us. We hope to create a feeling of comfort and familiarity in our office, elevated by patient amenities and entertainment. Our genuine team enjoys meeting with you and working with you to create and maintain your best smile.
Treatments we Offer
We treat patients of all ages with effective preventative care. Whatever services you require, we will provide superior results. If you're looking to improve the health or appearance of your smile, we have options for you!
Some of the general services we provide include:
Teeth Cleanings
Thorough exams
Tooth-colored fillings
Dental implants
Porcelain veneers
Dental crowns and bridges
Root canals
And more
Not only do we administer all of these standard dental services, but we also go above and beyond with restorative dentistry, cosmetic treatments, emergency dental, and more. Whatever you may need, you can turn to Dr. Todd, and expect excellence every time.
General dentistry encompasses the prevention, detection, and treatment of your oral health. We treat disease and decay, chips and cracks, bacteria buildup and more. We can also answer all of your questions about at-home oral hygiene.
Keep Your Smile Healthy!
We want to keep you and your smile as healthy as possible. You can trust our hard-working dental team for a wonderful dental experience. Dr. Todd and his team will keep you calm and comfortable.
Our goal is to listen to your concerns and give you the kind of treatment and results you have in mind. Ideally, we will treat minor dental problems before they grow into more expensive and complex concerns.
A happier smile means a happier you! Let's set up visits for the whole family. To schedule with Butler Smiles Dental Care, don't hesitate to call our office today!